Accommodation
Apartments 1 & 2
An Intimate Apartment or an Apartment for the whole Family
Boort Lakes Holiday Apartments is comprised of 2 Apartments perfectly suited for couples or an entire family. We aim to make your stay as refreshing and as relaxing as possible.  Situated on the shore of Little Lake Boort, a few minutes walk from the Boort town centre, Boort Lakes Holiday Apartments is an ideal location to explore the natural beauty of the area. It's also a great place to hide away or to visit regional centres like Bendigo or Swan Hill. Boort Lakes Holiday Apartments is a great place to stay.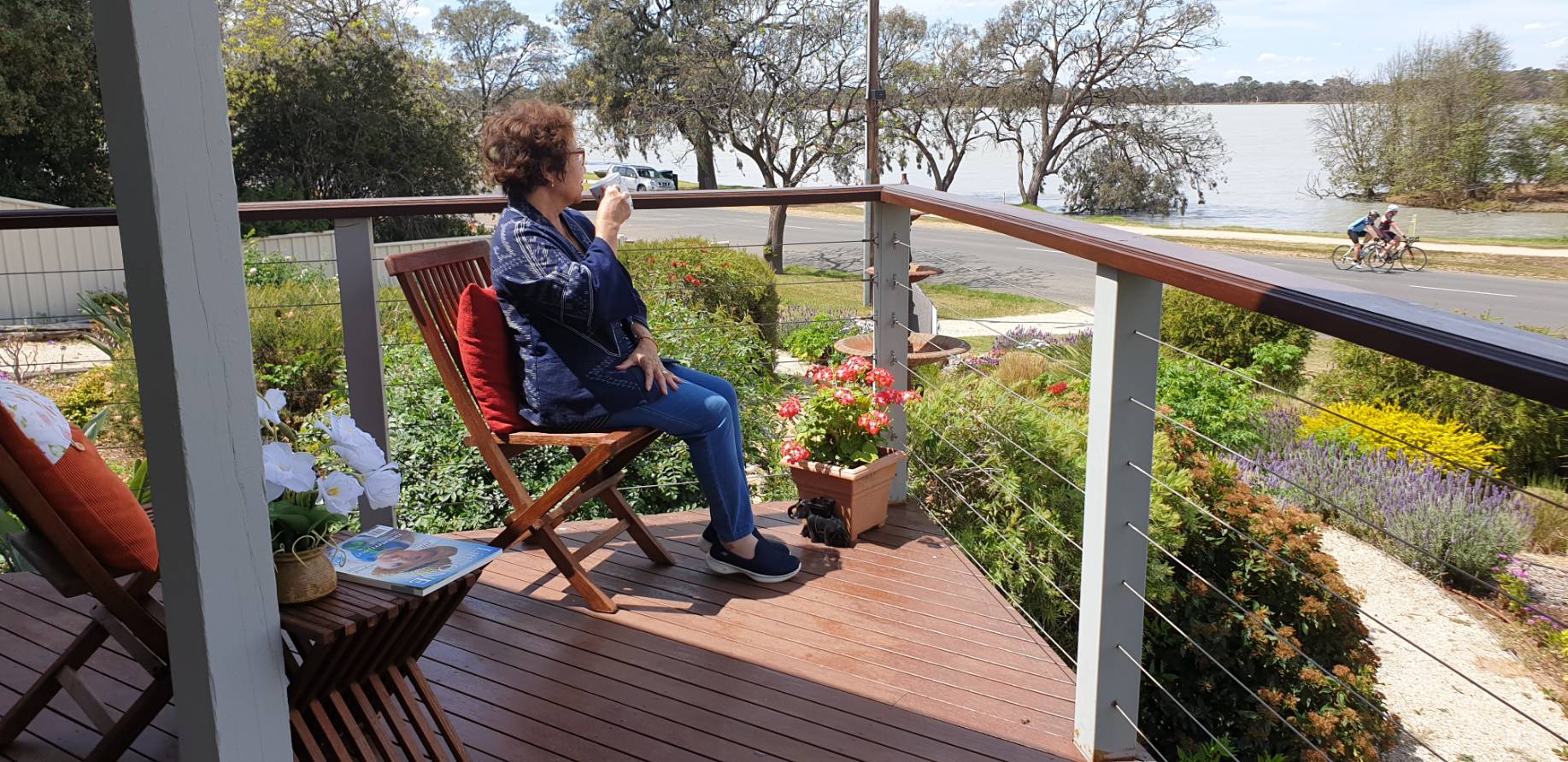 Marion Suite
is perfectly suited for a couple, featuring a queen bed in the studio style room. Full kitchen facilities and a luxuriously appointed bathroom, including spa, will be enjoyed by all those who choose to experience 'Boort Lakes Holiday Apartments'.
Price Per Night (including all linen and towels)
$150 (Off Peak)
$180 (Peak)
Iris Suite
is terrific for a family, with two bedrooms over two levels sleeping up to four people.  This apartment also features a self-contained kitchen, with lounge and dining area and a beautiful light-filled bathroom with spa and double shower.
Price Per Night (including all linen and towels)
$210 (Off Peak)
$250 (Peak)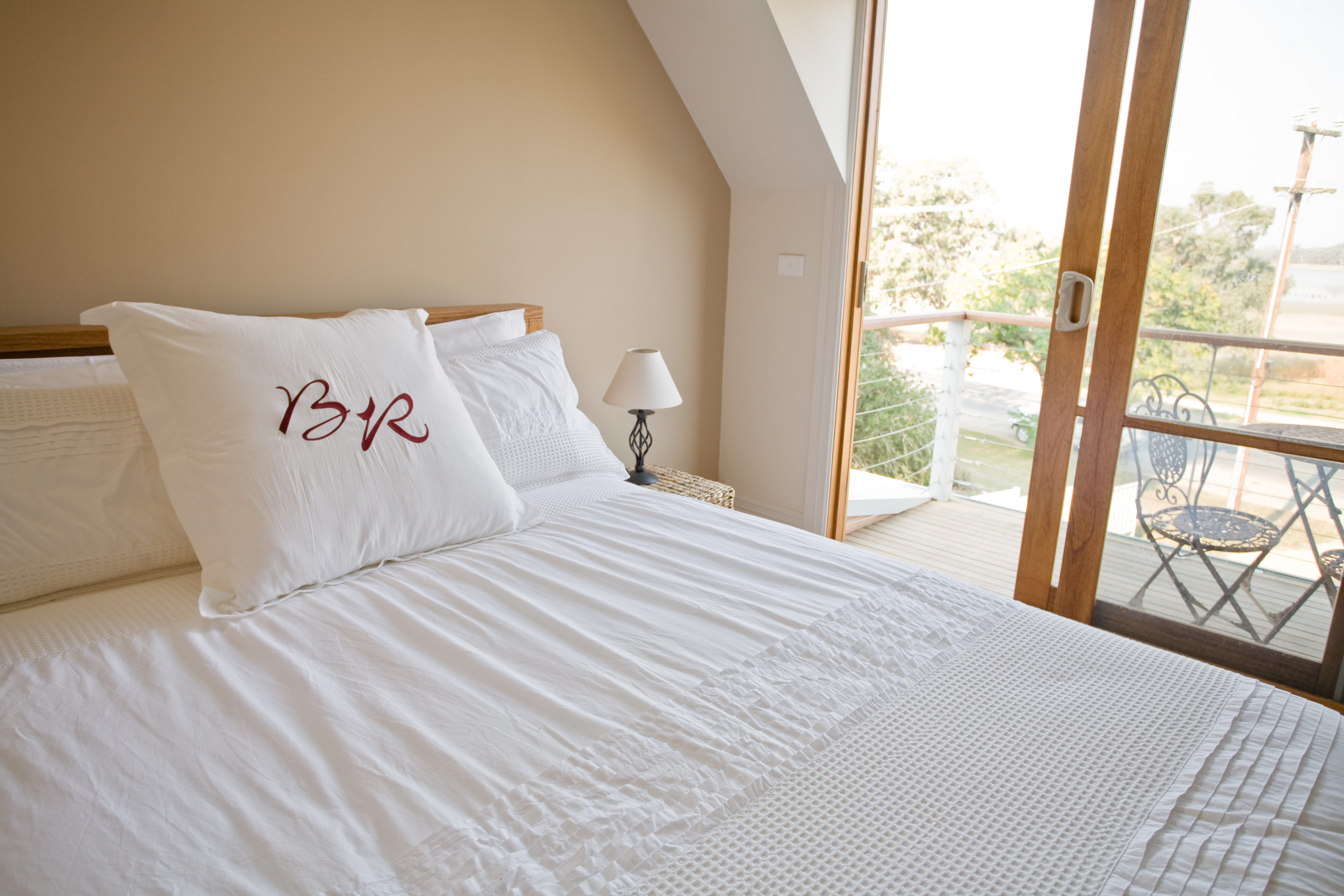 Amenities
All Apartments Include…
Fully Equipped Kitchen
Our fully equipped kitchens include fridge, freezer, microwave, oven, stove and dishwasher.
Ample Parking
We offer ample parking for guests as well as visitors.
Split Systems
All rooms enjoy air conditioned comfort all year long.
Space
With generous sized yards both front and back, the kids have ample room to play safely and securely.
Washer & Dryer
Excellent laundry facilities are available for both Apartments.
Lake views
Overlooking Little Lake Boort, the views are absolutely magnificent.
Terms & Conditions
For a full look at our Terms and Conditions please click the button.
Got Questions?
Talk to your Host